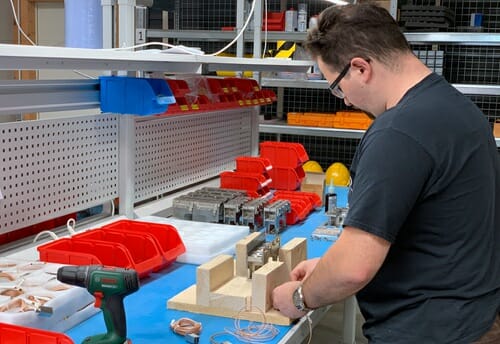 Successful summer production
This summer our production is running at full speed. In July and August, 250 units of our "trackside ultrasonic test module" (UPM) were manufactured, which are then integrated into the test track in order to detect the fatigue cracks on the rim. You can find detailed information about our UPM on our DTEC website "Link".
The pandemic has presented our work and production with new challenges. DTEC insists on putting the customer order first, guaranteeing quality and punctuality.